Rule #1: when attending a paintball bachelor party, make sure you avoid "the gauntlet".
You would think these guys to be a friendly, fun-loving group.
Think again. They get results.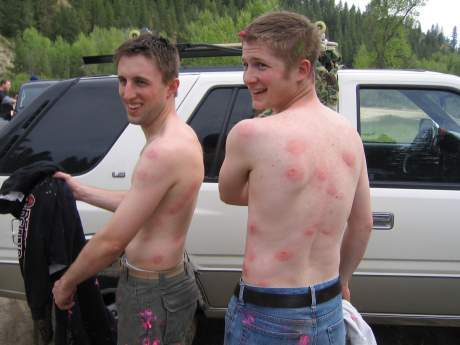 I'm on the left and Andy (the other guy for whom the bachelor party was being held) is on the right. You should see our bruises in the places not pictured. Ouch.
There are also 2 videos of the action. The first is Andy's gauntlet run (and is a 23.7 MB .avi). The second is my gauntlet run (and is a 25 MB .avi). Both are very large files, but are worth the watch if you have some free time. And yeah, I was a little peeved - it hurt like crazy.
Overall, though, it was a really fun bachelor party. Thanks to Brett for his great effort in putting it all together and making it a fun and memorable time.